2018-19 Teacher Training Weekend 4
From
Saturday
23rd February '19
To
Sunday
24th February '19
British Suzuki Institute, Unit C, Q West, 1110 Great West Road, Brentford TW8 0GP
The Teacher Training is run by the British Suzuki Institute. There are six Teacher Training weekends in the 2018-19 schedule. These are all held in London at the British Suzuki Institute Centre.
2018-19 Teacher Training Weekend 4
British Suzuki Institute
Great West Road
Brentford
UK
ESA Recorder Convention
From
Friday
12th April '19
To
Sunday
14th April '19
Evelyn Village Hall, Abinger Lane, Abinger Common, Dorking, UK
The first Suzuki Recorder Teacher Convention is to be held in the beautiful Surrey Hills near Dorking. The weekend will consist of a very full programme of presentations, discussions, ensemble work, ending with a workshop and public concert by the prize-winning recorder quartet, Palisander.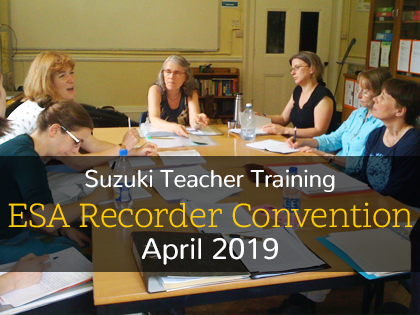 ESA Recorder Convention
Evelyn Village Hall
Abinger Lane
Abinger Common
Dorking
UK
National Children's Workshop & Teacher Training
From
Monday
15th April '19
To
Thursday
18th April '19
Trinity Laban Conservatoire Of Music & Dance, King Charles Court, Old Royal Naval College, Greenwich, London SE10 9JF
The annual National Workshop is a key event in the calendar for both students and teachers. Students get the opportunity to work with a range of teachers and to interact with other students. For trainee teachers, the Workshop is an integral part of the Teacher Training Course.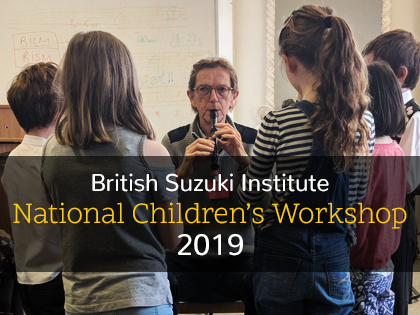 National Children's Workshop & Teacher Training
London SE10 9JF
UK